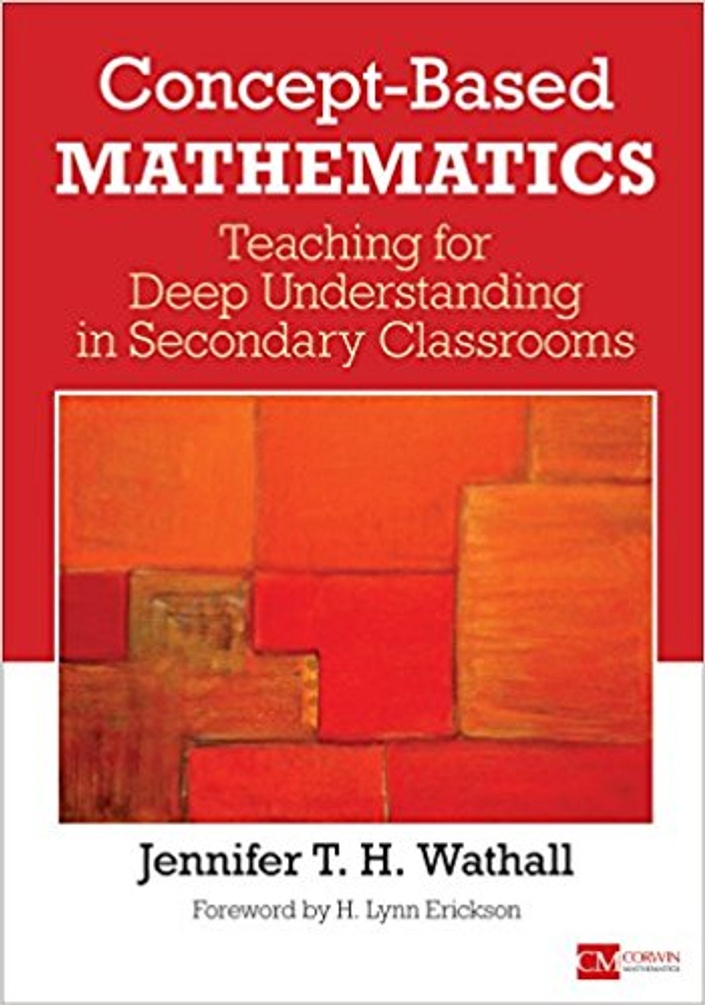 June 1st-28th 2020 Four-Week Online Course
Everything you need to know about Concept-Based Mathematics: Teaching for Deep Understanding
Watch Promo
Concept-Based Mathematics: Teaching for Deep Understanding Online Course June 1st -June 28th 2020
This online course will help you to plan and develop a unit that will encourage your students to experience more light bulbs moments. When we teach for deep understanding students are more motivated, engaged and encouraged to critically think, apply and transfer their learning to different contexts. In this course you will collaborate with other international educators to develop a 6-8 week unit based on the grade level you teach and on a topic of your choice.

Early Bird price: Until February 5th 2020 USD $490

Registrations After February 6th 2020 USD$590
Enrollments close on June 1st 2020
Course Start Date: June 1st 2020
Course Finish date: June 28th 2020
Compulsory Text: Concept-Based Mathematics: Teaching for Deep Understanding Please purchase here before the course. Available on Amazon here
This book contains secondary math examples. Early years and primary math examples will be provided during the course.
Traditional curriculum focuses on rules and procedures with little attention paid to the conceptual relationships of mathematics—and mathematics is a language of conceptual relationships. Traditional curriculum often assumes the deep understanding of concepts, and fails to teach for transferability, or to consider context.
With the exponential growth of information and knowledge students need to move to a higher level of abstraction. We need to develop students' ability to critically think and reason, in order to solve complex problems and create new ideas.
This four week online course will cover the concept-based curriculum design model specifically for mathematics. All content will be based on Jennifer Wathall's book "Concept Based Mathematics; Teaching for Deep Understanding in Secondary Schools". This online course can be viewed on any mobile device connected to the internet.
This online course will address the following questions:
Why is it important for students to learn conceptually?
What are the facts, processes and concepts in mathematics?
How do I craft generalizations in mathematics?
How do I craft quality guiding questions?
How do I plan units of work for concept-based mathematics curriculum?
How do I captivate and engage students? Practical strategies for creating rich learning experiences in the classroom
After this course you will be able to:
Write quality generalizations and guiding questions
Use a unit web to plan a concept based mathematics unit
Design engaging, rich and inquiry-based learning experiences for your students
Use formative assessment strategies to inform teaching and learning
Embed the use of technology effectively to enhance conceptual understanding
Potential Audience:
Early years, primary and all secondary mathematics teachers. Mathematics resources will be differentiated for K-12 teachers.
Your Instructor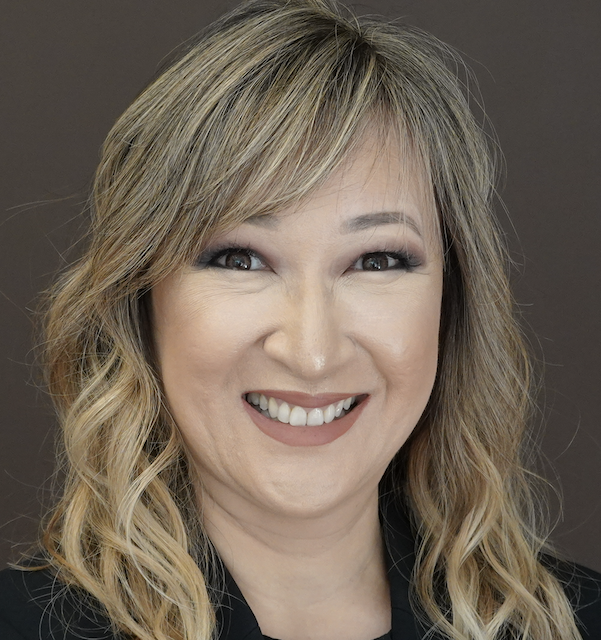 Dr. Jennifer Chang-Wathall is an independent educational consultant, author and part-time instructor for the University of Hong Kong.
With over 25 years experience in the education field, Jennifer has worked in several international schools including South Island School, Hong Kong and The United Nations International School, New York and Island School, Hong Kong.

In the international arena, she has presented numerous keynote addresses and workshops about concept-based mathematics and concept-based curriculum and instruction to Pre-K-12 educators. Jennifer holds a degree in Pure and Applied Mathematics from the University of Sydney and completed post-graduate studies at the University of Hong Kong. Based on her Masters of Arts and Doctorate in Educational Technology she also facilitates concept-based mathematics online courses, gives talks about innovative uses of digital instructional media and how to effectively integrate a 1:1 program into the classroom.

As a qualified International Baccalaureate workshop leader (Mathematics: Standard and Higher Level, Concepts and Inquiry in the Diploma Program and Approaches to Teaching and Learning") Jennifer has delivered numerous workshops in the Asia Pacific region. Her role as a field representative for the IB Asia Pacific serves as part of the quality assurance framework. She has been invited to give several talks at the IB Asia Pacific and IB Americas annual conferences.

She is a certified trainer in the DISCtm behaviour assessment tool and she is a certified independent consultant in "Concept-Based Curriculum Design" by Dr H. Lynn Erickson. Jennifer works as an independent consultant helping all discipline areas and schools transition to concept-based curriculum and instruction. She utilizes her skills as a certified Performance Coach to facilitate transition and change.

Jennifer consulted for the IB on the new diploma mathematics courses for first teaching in 2019 to develop a concept-based mathematics curriculum model. She has co-authored four student reference books for the new IB Mathematics courses with Oxford University Press.

Her best selling book titled "Concept-Based Mathematics: Teaching for Deep Understanding in Secondary Schools" was released in February 2016.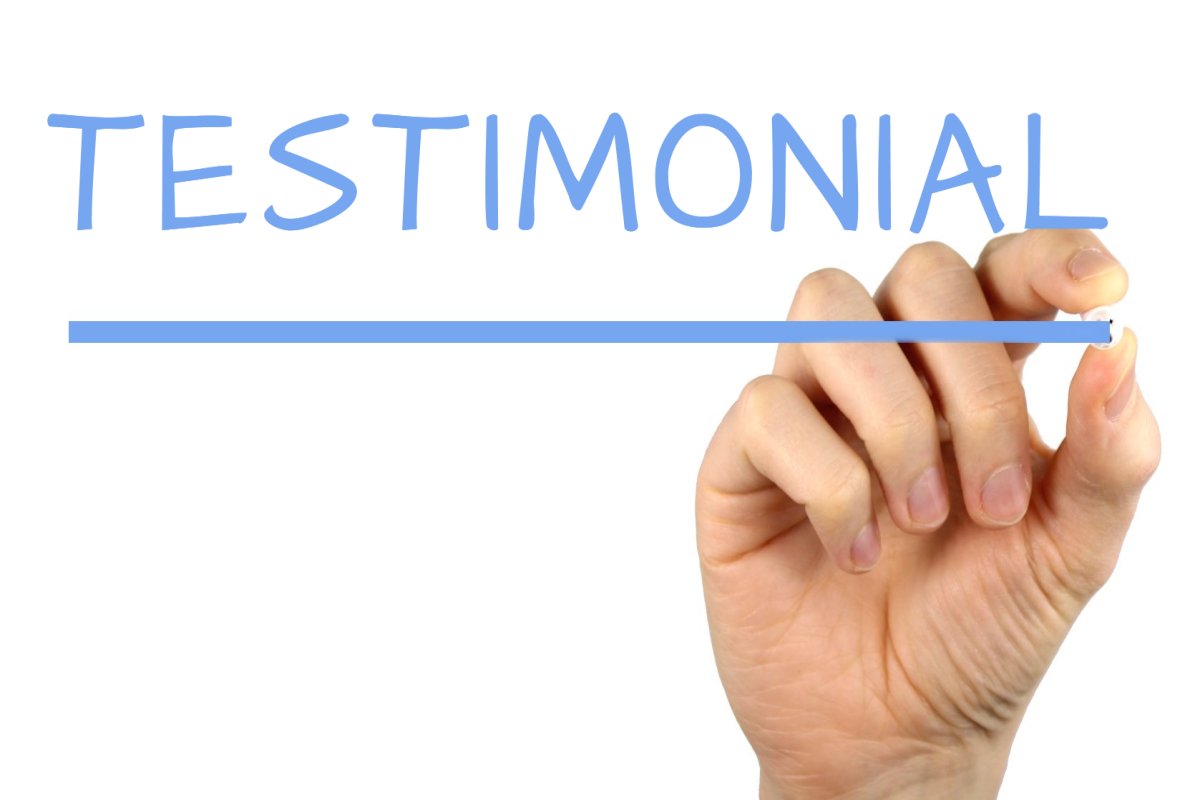 Testimonials
"I am an elementary math consultant with my school division and took Jennifer's course hoping to find ways I could help teachers balance conceptual and procedural understanding. I walked away from this course with a solid understanding of how to plan a concept based unit. Jennifer is always available to provide feedback that gently pushes teachers to reflect on unit planning to help fine tune the generalizations and questions. She was readily available both online and through a scheduled face to face meeting which was extremely helpful. My time spent on this course helped me grow and improve professionally."
Nicole Lamoureux, Elementary Math and Science Consultant, Alberta Canada
"I attended a workshop on Concept-Based Mathematics in Luxembourg facilitated by Jennifer Chang Wathall in January 2017. Jennifer does such a great job of addressing and allowing time for everyone's thoughts and questions, while also keeping us on track to dig into the good stuff. It was definitely a productive, worthwhile, wonderful 2 days! Thanks again for a great weekend, Jennifer! I'm looking forward to digging into all of the resources, synthesizing my notes from the weekend and sharing with my curriculum heads and math colleagues."
Laura Pitale
High School Math Teacher
American School of Warsaw, Poland
This online course was a great experience. I learned a lot by actively engaging with teachers from all over the world including Germany, Switzerland, USA, India, Australia, Namibia etc. Every feedback given to us by Jennifer during this course was invaluable.

I feel so much more confident to plan my units now. I am looking forward to sharing all the knowledge I gained from this course with the other math teachers in my school.
Telma Largent
Mathematics Teacher,
Corbett Preparatory, USA
Frequently Asked Questions
When does the course start and finish?
The course starts on June 1st 2020 and will run in a cohort format. The course finishes on June 28th where each participant who fulfills the requirements of the course will receive a certificate of participation.
What if I have changed my mind about the course?
If you have changed your mind about enrolling in this course please, contact us in the first 30 days of your purchase and we will give you a full refund.
What currency is the course fee?
The course fee in is USD.